Some of the best Mexican food is being made right at the Table Mesa Shopping Center.  Boulder Tamales, a catering and wholesale company, makes premium tamales with organic ingredients and olive oil instead of lard.  You go onto their website, email or call in your order, then you pick it up or even get it shipped out of state.
Owner Eduardo Martinez started the company located at 637-G1 South Broadway five years ago when he knew there was a market for his product. "It was hard to find healthy and tasty tamales in the area, so we decided to make them ourselves," Martinez says. "When we took them to potlucks and parties, they were gone in seconds.  People encouraged us to sell them, and so began Boulder Tamales."
A favorite memory includes the company's first catering order.  "It was for 300 7-ounce, double-wrapped tamales, which is a lot for one person to produce in a few days," Martinez recalls.  "It was a fun challenge because it really tested our ability to stay on schedule and maintain high quality.  Each tamale is made by hand!"
Vegan, vegetarian, and sweet dessert tamales are also available.  All of their tamales are naturally gluten-free.   The reason why people keep coming back:  integrity, quality of ingredients, value, flavor variety and willingness to work with special dietary requests.
It's time to have Boulder Tamales cater your next event, plus, fellow tenants get 10% off their order!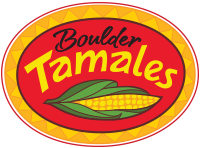 Store Details
Boulder Tamales are freshly made with the finest ingredients for pick-up, delivery, or catered events in the Boulder and Front Range Area.
Address:
637 S Broadway
Boulder, CO 80305
Phone:
(303) 415-1916
Website:
bouldertamales.com